Do you want to know how the idea of the Ukraine Pavilion at Gamescom was born and implemented? You are in the right place at the right time! The initiative group of VG Entertainment, GDBAY and Games Gathering will reveal all the details you'd love to know!
People and Studios Behind the Booth
First, let's meet the participants and people who made it possible to make this historical thing happen!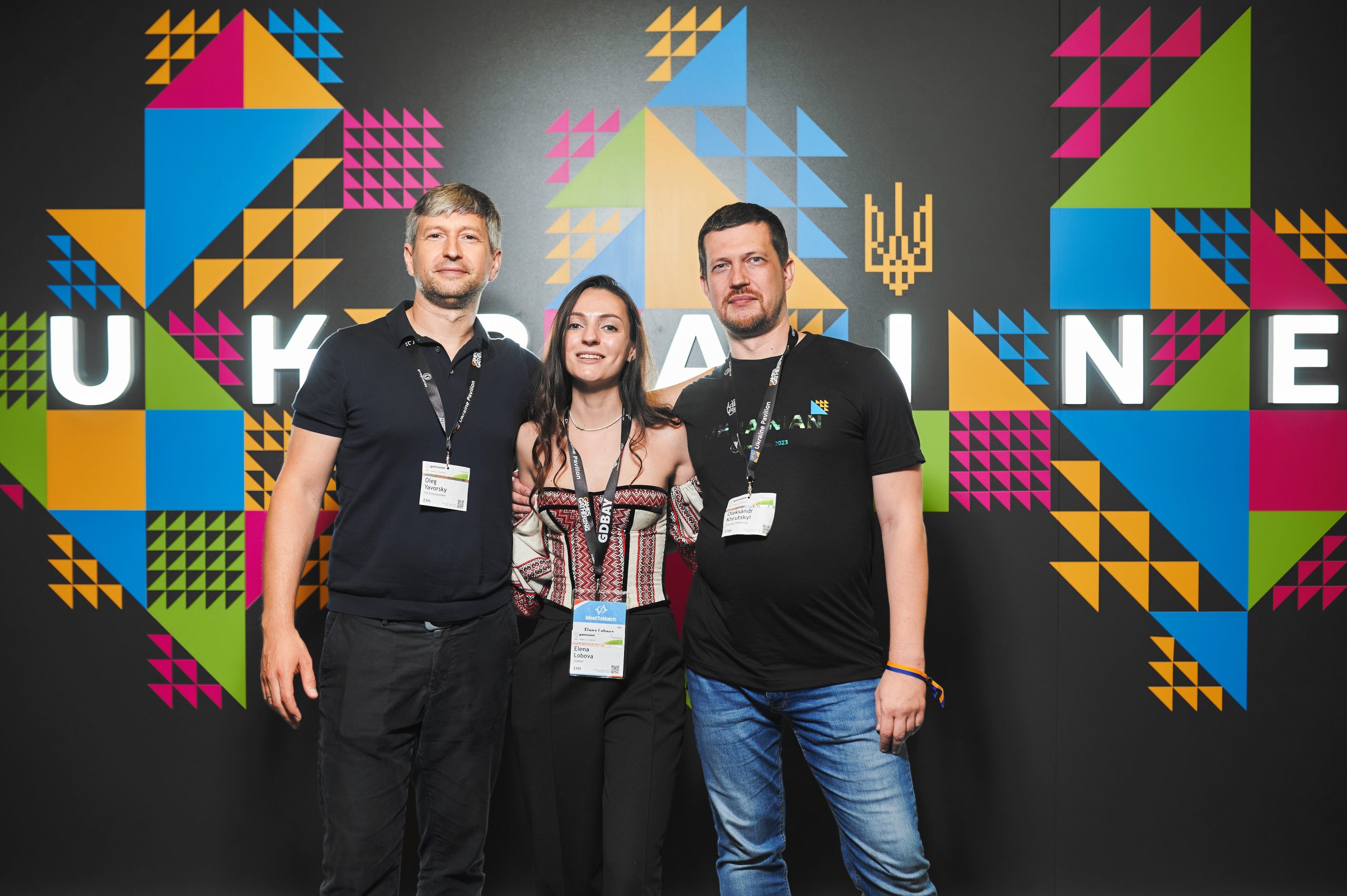 ⭐ VG Entertainment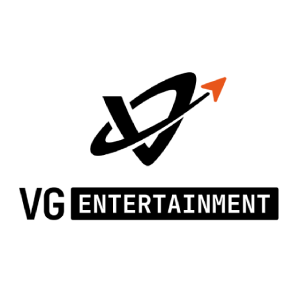 This is a game dev studio launched on March 1, 2012. However, its team has a longer history dating back to the roots of the Ukrainian game dev industry. Now, these people are more than just colleagues – they are a group of good friends who strive to make a positive impact on the world and leave a lasting legacy in history.
The company's mission is to create games that expand the limits of human experience and raise thought-provoking questions about science, ecology, the relationships between humans and nature, modern civilization, cruelty, and spirituality.
Oleg Yavorsky, the studio's Business Development Director, was one of the authors of the Games from Ukraine booth. 
⭐ GDBAY 
In 2018, GDBAY began in Ukraine as an events calendar for game developers and a directory of game development companies. This community is what led to the birth of one of our most important projects, GDBAY.Network. Now it connects 2700+ professionals and provides networking tools.
The flagship project is called Global Games Pitch. It's a transformative matchmaking platform designed to connect game developers from across the globe with publishers, investors, and unique business opportunities, 365 days a year.
Elena Lobova is another author of the Ukraine Pavilion idea. Interestingly, all the members of our initiative group have come up with this concept independently. Was it a sign from above? Everything is possible. 🙂
⭐ Games Gathering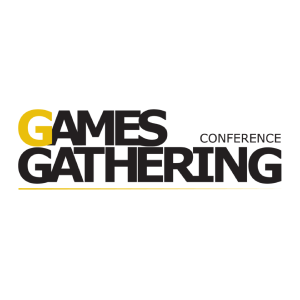 This is the biggest B2B conference in Eastern Europe dedicated to game development and creation of high-quality gaming content. Annually held in Kyiv since 2015. This is an opportunity to raise the professional level and meet new business partners — publishers, investors and service providers. 
These are lectures by industry professionals, free booths and competitions for indie developers, chats with leading industry experts, as well as cool parties and productive networking.
Oleksandr Khrutskiy, CEO & Co-Founder of Games Gathering, shared his extensive expertize in organizing events to make our pavilion real.
How Our Ukraine Pavilion Became True
Elena: We've had this idea before, but every year, we were all too busy with our own businesses and work responsibilities so this initiative remained just an idea… Until the full-scale invasion started, and the importance of showcasing the Ukrainian games industry to the world and helping local studios build business relations with the international game development community, has increased exponentially.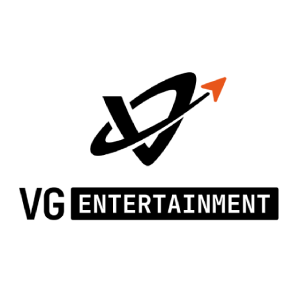 Oleg: We started our preparations for a Ukrainian stand back in June 2022. My acquaintances introduced me to Gamescom organizers, and we had several productive discussions. They expressed enthusiasm for supporting such an initiative and collaborating. However, the time available wasn't sufficient to fully prepare and create something truly impressive.
This year, we reinitiated the conversation, uniting the effort with Elena who also negotiated on the same question, and were pleasantly surprised by Gamescom's offer. Not only they offered to provide dedicated support with a stand but extended their proposal to free 100m2 for arranging a fully-fledged pavilion with a range of stands and meeting rooms. We invited Oleksandr to our team, as he has an impressive portfolio in getting ready for such events.
Shortly, we received over 20 inquiries from Ukrainian companies interested in participating. Next, we collaborated with contractors on the design of our booth, bringing us to where we are today.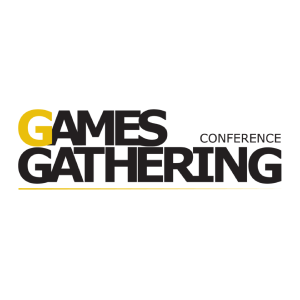 Oleksandr: My background in event organization, a journey I've been on since 2015, helped us a lot. I already had been in touch with reliable contractors who assisted us in realizing the design and executing a handful of other planned tasks. Another responsibility of mine was to find suitable partners, and here we are today, with an amazing group of individuals who contributed to our pavilion.
Collaborating with the Participants
Elena: Every company was welcomed at the Ukrainian booth, however, even though the pavilion floor was provided to us for free, the booth build-up needed some financial involvement, and not all companies could afford it. 
We were able to provide some space for indie developers for free with the help of our partners, and we're extremely grateful to booth sponsors who made it all possible.
We'd like to separately highlight the role of USAID Competitive Economy Program that supported Ukraine Pavilions' activities and the participation of indie developers in Gamescom. The USAID Competitive Economy Program in Ukraine (USAID CEP) supports startups, small and medium enterprises (SMEs) aiming to provide support for competitive industries and firms on Ukrainian and international markets, foster a better business-enabling environment, and enabling Ukrainian companies to benefit from international trade. We are very grateful to the program, as its help means a world not only for developers but the entire Ukrainian game dev industry.

In general, you'll meet not only game dev studios and indie developers but also marketing and recruiting platforms, and other relevant services. Come and check all of them out at Gamescom. Find more details on how to find us in this piece.
Plans for Gamescom 2023
First and foremost aim of the Pavilion is to show the international game dev community that despite the war, the Ukrainian games industry is not only surviving but also growing and developing. Our companies are reliable business partners, so it's paramount to highlight the importance of collaboration with Ukrainians and supporting their economy during these tough times.
Also, Gamescom is one of the largest games tradeshows in the world, so we're going to network and ensure new collaborations that will grow into long-term partnerships. We want to show that we're progressive, creative and extremely resilient, and invite other companies for fruitful collaboration. 
While international companies may continue to see risks in partnering with Ukrainian companies due to the uncertainty arising from frequent air raid attacks, we'd like to prove that we can work efficiently even within such challenging circumstances – and we are indeed succeeding. Our projects will speak for themselves, so we're welcoming each and every one of you to come and take a look at them!
We are very grateful to the Gamescom team not only for providing the area for our booth but also for their constant support for Ukraine, as every donation makes a difference for those who bravely fight for freedom and democracy.