Hi everyone!

We are thrilled to invite all gaming enthusiasts and industry professionals to the Ukrainian booth at Gamescom 2023! Prepare yourself for an immersive experience as each company representative is ready to share insights about the exciting world of Ukrainian game dev, main challenges, and success stories. Also, get ready to explore the cutting-edge products and services they are crafting.
Our Ukraine Pavilion will be located on 100 m2 space in the business area of hall 3.2 (C-050g, D-051g) of the Koelnmesse exhibition center. You have the opportunity to engage with participating companies either in the common area or in dedicated rooms for negotiations.
How to Find Us
Recognizing our pavilion is easy. Keep an eye out for the blue and yellow colors of the Ukrainian flag, or listen for conversations in our native language.
Here's the map to help you locate our booth (see the violet block):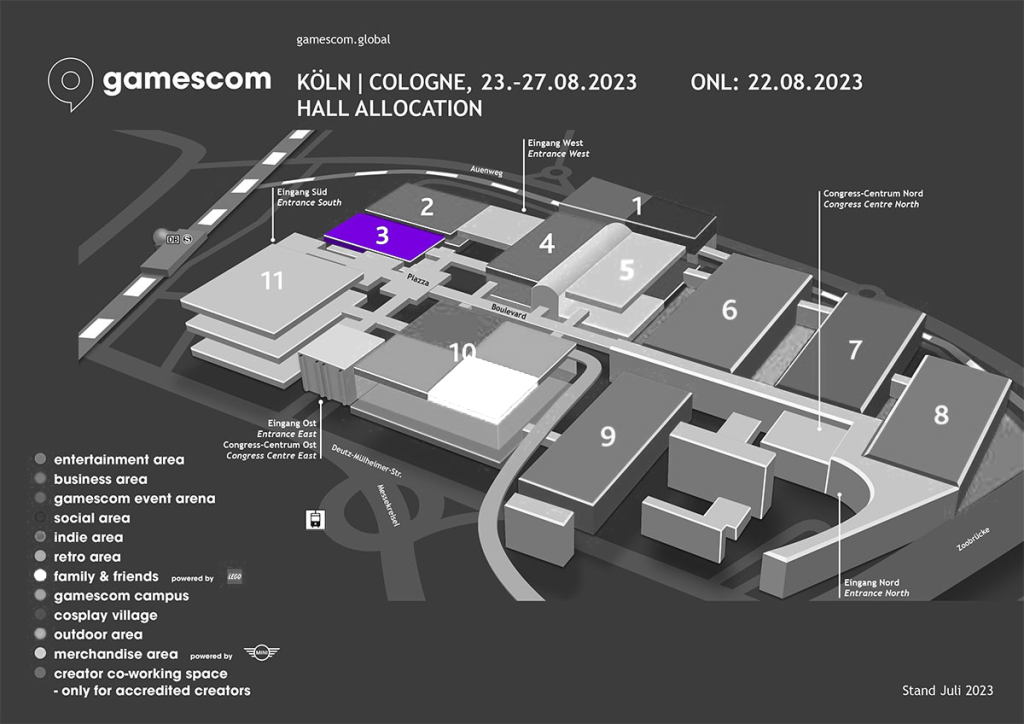 To ensure a seamless experience during the conference, we remind you to schedule meetings in advance, which is possible thanks to our partner Meettomatch. This will help you make the most of your time at Gamescom 2023 and avoid any last-minute planning. Explore our homepage to decide which studios or agencies intrigue you the most. 
So, mark your calendars for August 23-25 to join us at the Koelnmesse exhibition center and embark on a captivating journey into the dynamic and innovative world of Ukrainian game development! We can't wait to see you there!