Hey everyone, Gamescom was seriously awesome! We not only showed off the strength of the Ukrainian game development industry to the world but also had a blast making new friends and getting inspired and motivated. 
Each of us had similar but also kind of different experiences, so let's dig into what stood out for everyone who took part. Trust us, there's some cool stuff to find out. 
Let's go, and we'll start with the pavilion organizers! 😉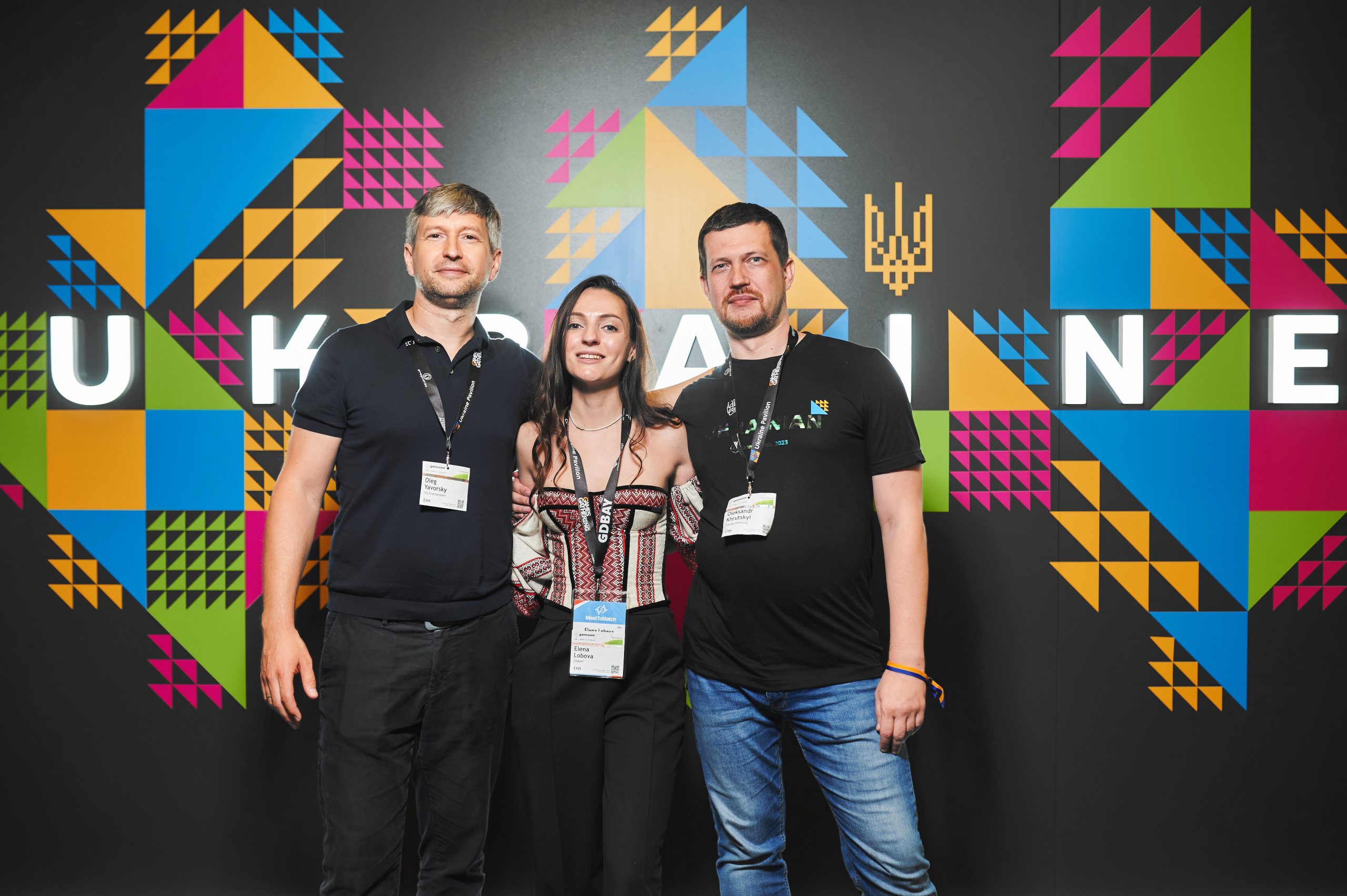 Oleg, VG Entertainment

Our pavilion had three goals:

Supporting Ukraine's positive image as a technologically developed country with a lot of professionals.

Uniting our game dev industry, because together we are stronger and can collaborate and share experiences.

Last but not least, especially considering wartime circumstances, attracting investments into the Ukrainian game development market.

As a result, we not only highlighted the immense potential of Ukrainian game development – an industry that continues to thrive despite the war – but we also came together, which is especially important now. Each pavilion participant found new partners and friends, and got in touch with both global and domestic enterprises. We truly hope that this positive tradition of unity and cooperation will only continue to grow.
Elena, GDBAY 

Ukrainian booth was definitely one of the highlights of this Gamescom. It was great to see so many people from all around the globe interested in working with us and to receive all of the compliments about our booth being one of the most beautiful country pavilions they've ever seen! I'm also glad that we were able to raise over 15000 EUR during the charity reception on August 24 when we had our charity event.
Oleksandr, Games Gathering

Gamescom was truly amazing! After years of anticipation, we finally established a united hub for Ukrainian game developers. The experience has filled all of us with inspiration to further develop this concept. 

I'm excited about the possibility of organizing an even larger pavilion next time, with more participants and more space for everyone.
Also, everyone who has taken part in Gamescom within the Ukraine Pavilion is very grateful to the USAID Competitive Economy Program as it granted huge support for the entire booth and the indie development section in particular. The USAID Competitive Economy Program in Ukraine (USAID CEP) supports startups, small and medium enterprises (SMEs) aiming to provide support for competitive industries and firms on Ukrainian and international markets.
Participants' Perspectives: A Glimpse into Their Reviews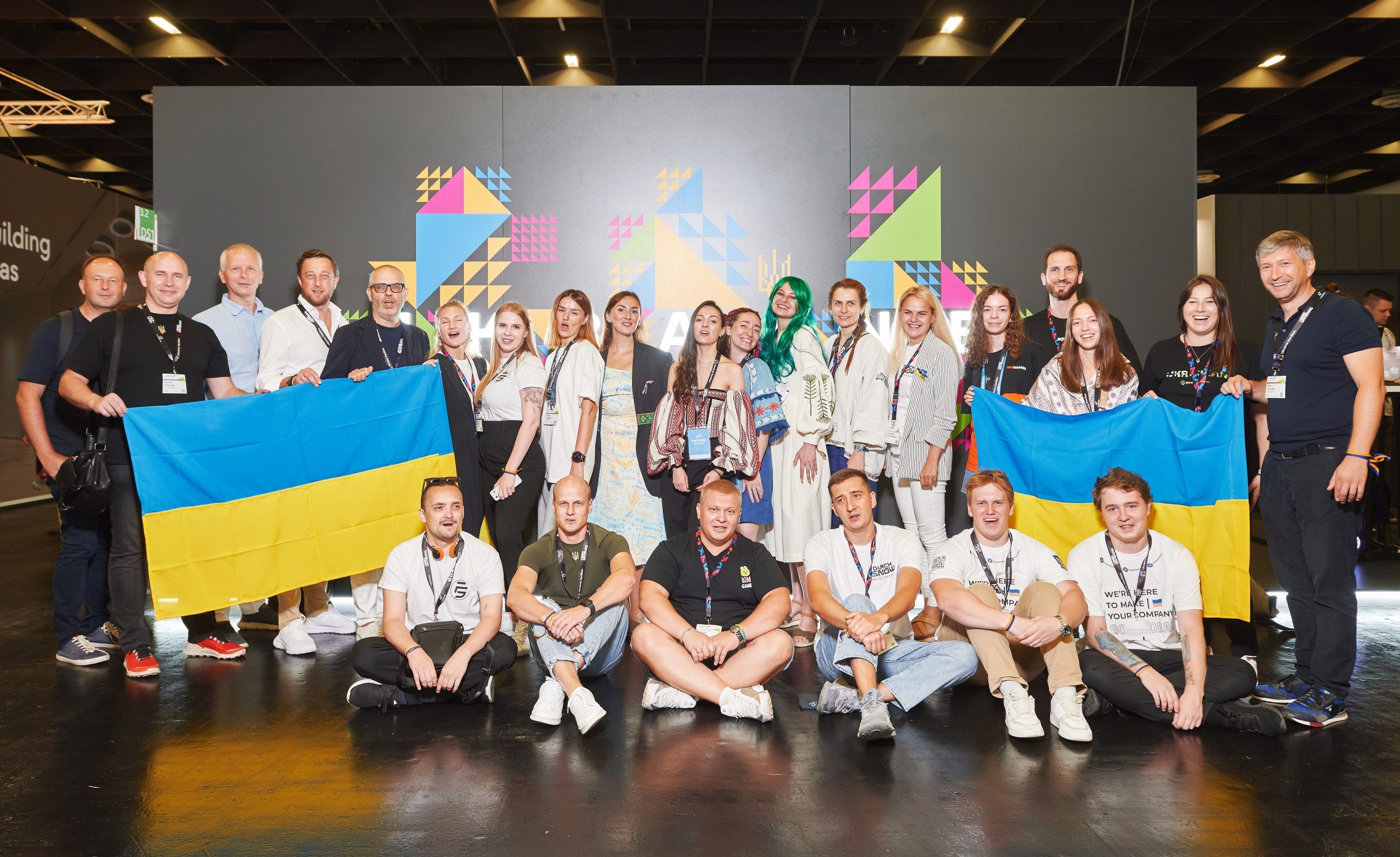 What our participants think of this fascinating and just grand tradeshow:
Margaret, Open Bi Sea

It was an incredibly productive and productive conference for our OpenBiSea Game Studio. We found a lot of partners and also friends. The stand was very stylish and thoughtful. Thanks to all the organizers!
Anastasia, Black Snow

We were really proud to take part in the Gamescom event this year and present Ukrainian games in our booth! We do believe that it is essential to promote our culture and our super-professional experts to become recognizable worldwide! It was a great opportunity to present our capabilities in different areas, gain new contacts, and extend the network in general.
Illia, Gerillaz

The impressions from the exhibition are truly remarkable, given the astonishing scale of the event. The Ukrainian pavilion stood out as the warmest and most inviting spot during this time. We are very proud to be part of it. Gamescom turned out to be highly effective, yet we're not stopping after its end and already gearing up for the next events. Speaking of the showcased projects by Ukrainian companies, each one of them is exceptional, and we wish everyone the best of luck.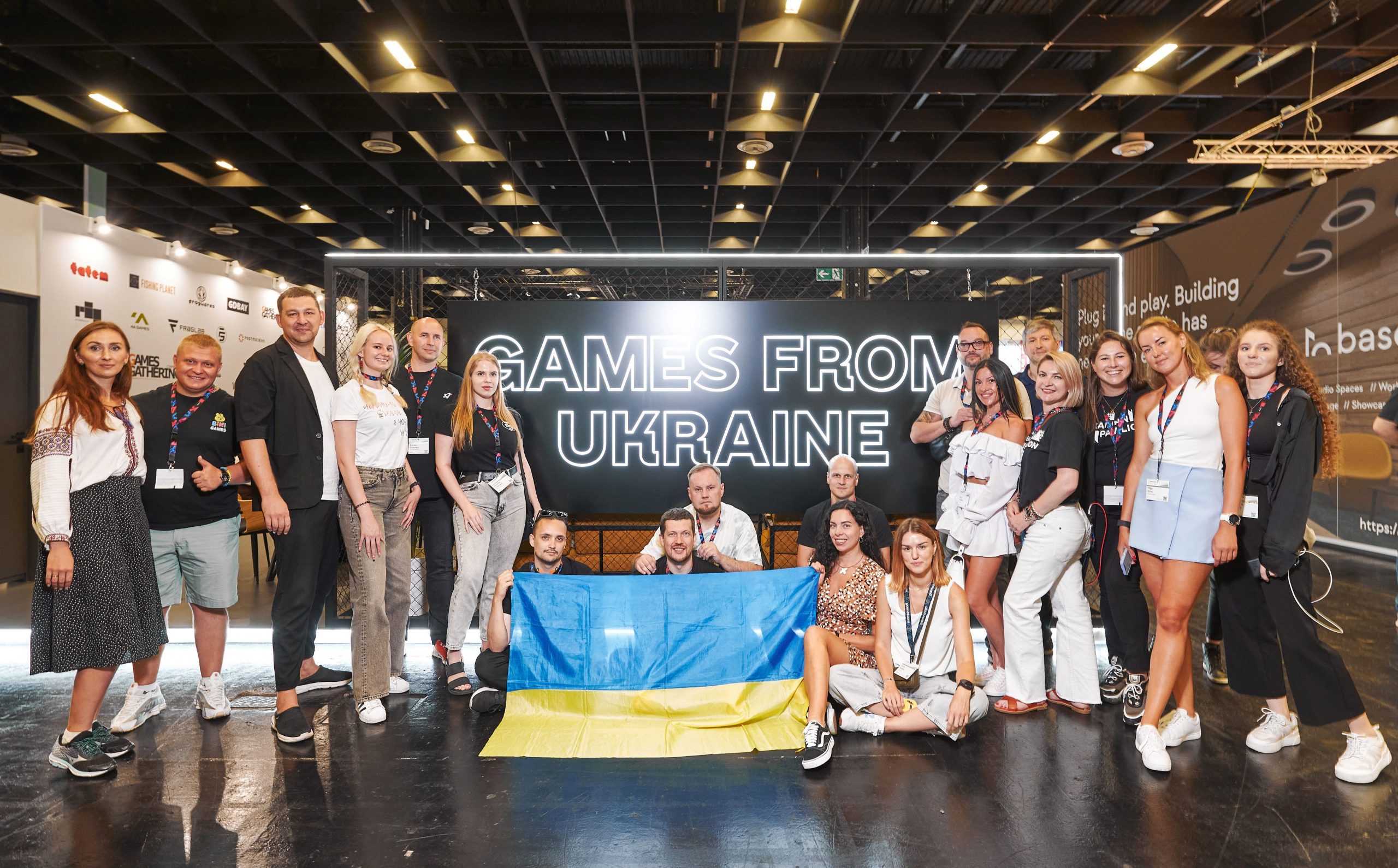 Anna & Denys, Frogwares

It was a really cool experience, and having a dedicated space for all our meetings was a game changer for us in terms of visibility and just outright convenience. Loads of folks dropped by our booth specifically to catch up with us, and being able to hang out with our team and anyone hyped about our games was just awesome.

Gamescom was huge, but we had all our meetings organized beforehand. We went there to catch up with our partners and discuss new business and game dev opportunities. Can't wait to do it again next year.

Yulia, VR Five

Thank you for the awesome event! It was a great opportunity to meet each other for people who would have never met unless Gamescom. We made a lot of contacts with colleagues and potential partners and have known what the industry is sensing. Our Ukraine booth was great, as we and our guests had enough space and everything necessary.
Nataliia, Farom Studio

We visited Gamescom for the first time. Despite our tiredness, everything went amazingly well. We had the opportunity to connect with numerous fascinating individuals and meet some of our partners in person. I also can't help mentioning how impressive the Ukraine pavilion caught everyone's attention. We're delighted to have participated alongside fellow Ukrainian companies!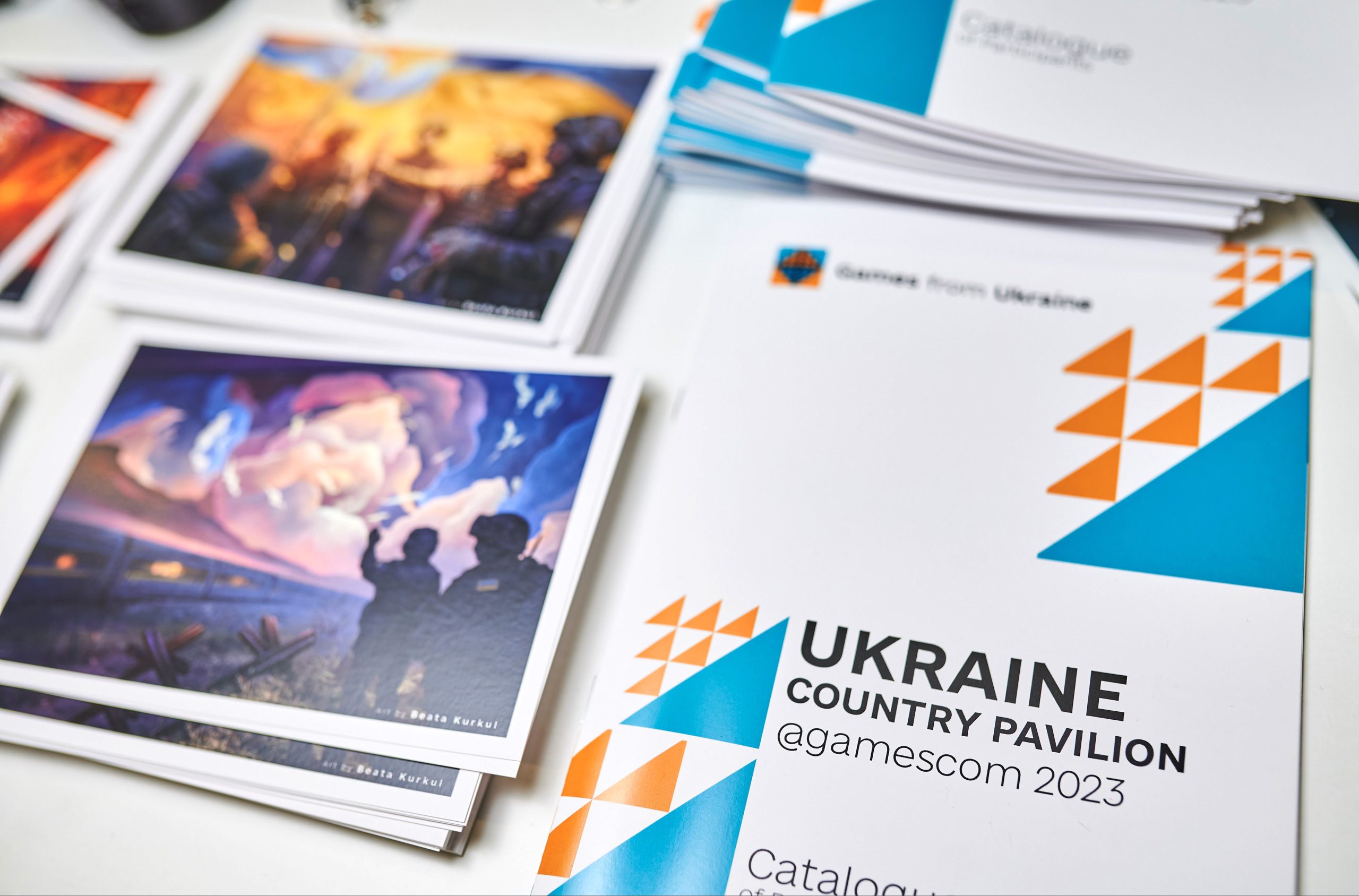 Igor, Frag Lab

It was truly incredible to meet so many old and new friends after years of dealing with COVID-19 and a year and a half of the war. We are thrilled with the opportunity to be part of the Ukraine Pavilion, to support Ukraine at an event like Gamescom, and to get acquainted with new companies from our country. I hope that we have built a strong foundation for future collaboration with potential Ukrainian partners.
Dima, Drope.me

The presence of a Ukrainian pavilion at Gamescom was a game-changer for Drope.me! Most of our partners were astounded that Ukrainians could pull that off in times of war. This underscores the resilience and business acumen inherent to Ukrainians.
Olga, PlayToMax

Being part of the first-time-ever Ukrainian booth was indeed an amazing experience.

PlayToMax is proud to participate alongside such great companies and we're really thankful to organizers for making this come true!

It was a super-productive and inspiring event for us, and we also hope to have the same experience next year.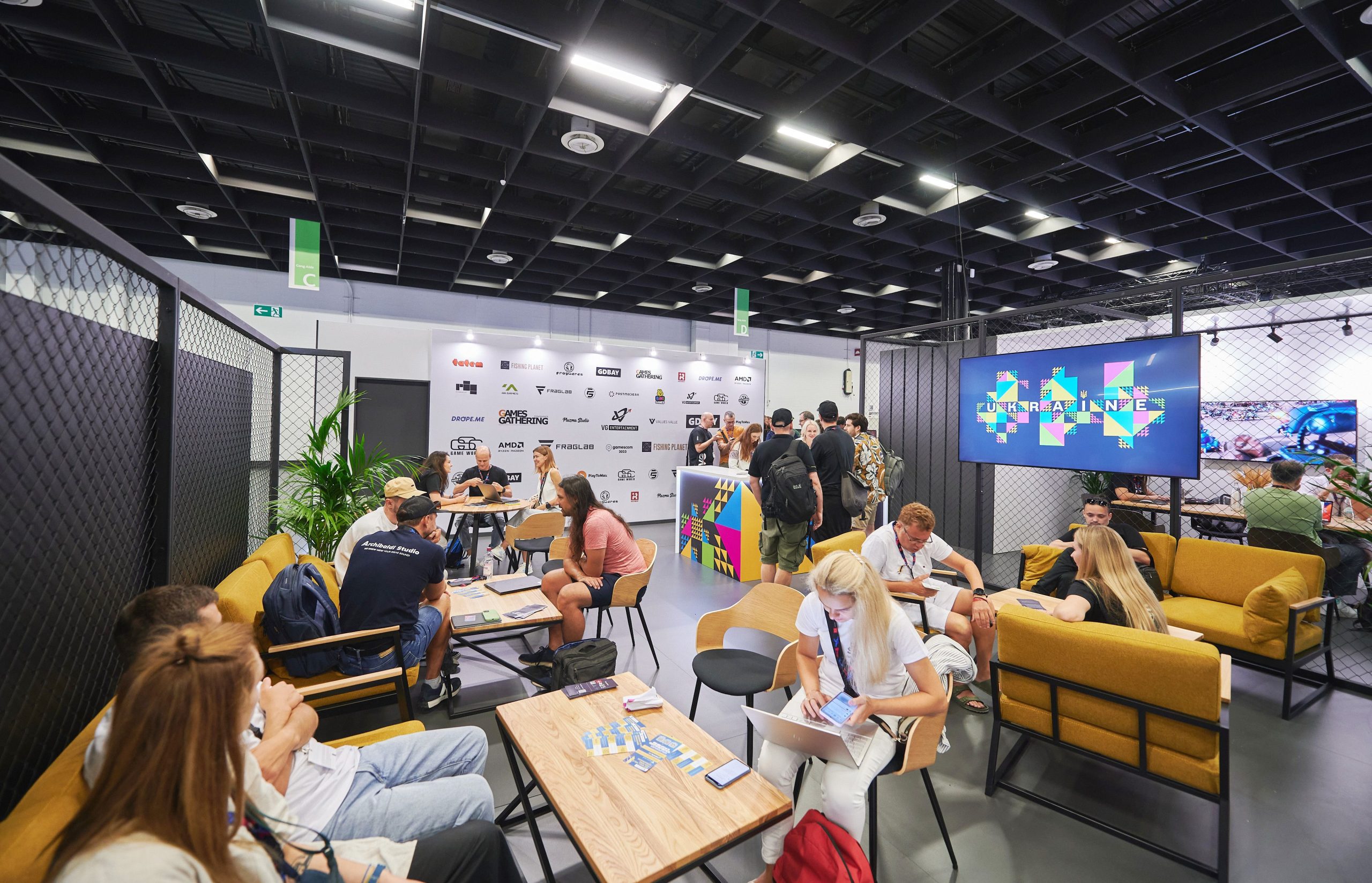 Bohdan, Bini Games

Gamescom was very productive for us. We had a lot of meetings and networking sessions with both old and new friends and partners. It was really incredible to be one of the participants in the inaugural Ukrainian pavilion. Meeting so many Ukrainians there was heartwarming. Thank you all for your taking part in this grand event!
Oleksandr, Starni Games

It was truly amazing to learn that our team could actually go to Gamescom this year, despite the ongoing war in Ukraine, as a part of the Ukraine Pavilion. It felt great to present the games to a wide audience and share this exciting moment with fellow devs from Ukraine. We are very thankful to all the organizers for this outstanding opportunity and hope to see the pavilion return next year with even more cool games and dev teams from Ukraine. Keep up the good work.
Outcomes
To sum it up, we'd love to thank everyone who participated in the Ukraine Pavilion. It's people like you who make great things happen, and you're all amazing! 
We're not saying goodbye, but rather looking forward to seeing you at future events!